kickboxing, boxing, CROSS TRAINING, EXCLUSIVE ENVIRONMENT, smart training. 
PRIVATE AND small group classes
Our STUDIO
EXCLUSIVE ENVIRONMENT
Sharphin studio è un luogo accogliente nel cuore di Milano dove allenarsi in modo esclusivo. Segui un programma unico su misura per le tue esigenze e stile di vita.
COMFORT:
All' interno dello studio è presente un' area break, dove i clienti potranno servirsi liberamente di frutta secca, caffè e bevande.
Parcheggio convenzionato a 50 metri dallo studio.
"Be wild as a SHARK , Be intelligent as a DOLPHIN, Be SHARPHIN"
QUESTA È LA MIA FILOSOFIA DI SUCCESSO, AL FINE DI RAGGIUNGERE I NOSTRI OBIETTIVI NON SOLO DOBBIAMO ESSERE FORTI E DETERMINATI, MA ANCHE INTELLIGENTI; QUESTO PORTA AD ESSERE IN GRADO DI GESTIRE I NOSTRI SENTIMENTI.
Vahid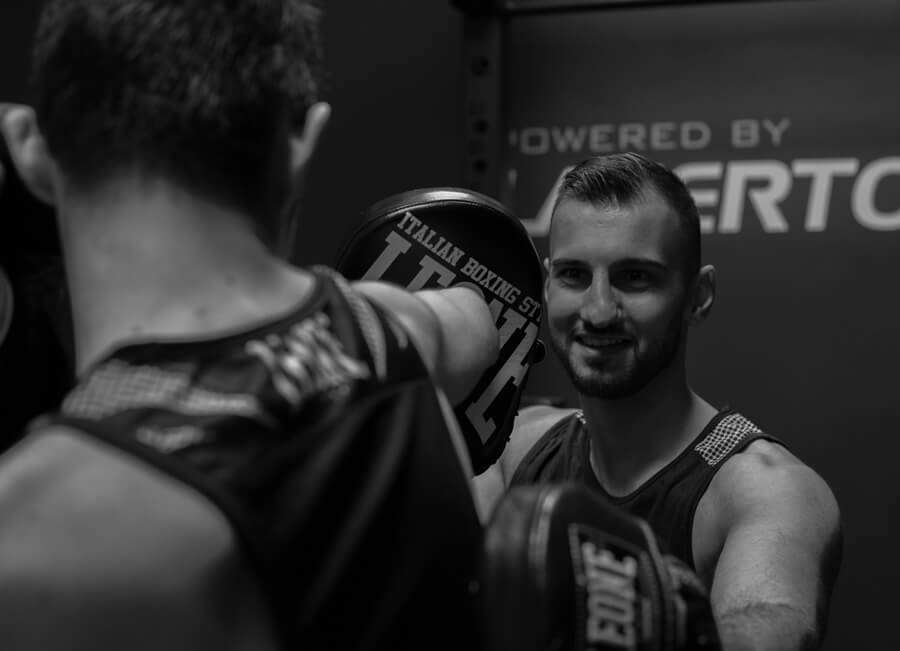 TRAINER:
Vahid Davari
Coach and Founder
ISTRUTTORE INTERNAZIONALE KICKBOXING WAKO
ISTRUTTORE MUAYTHAI WPMF
MENTAL COACH CSEN, ITALIA
ISTRUTTORE PESI E FITNESS , ITALIA
ISTRUTTORE CERTIFICATO NELLA AEROBIC & FITNESS FEDERATION OF IRAN
WAKO ASIAN CHAMPION 
ATLETA QUALIFICATO PER IL WORLD COMBAT GAMES
CAMPIONE NAZIONALE DI  MUAYTHAI, KICKBOXING, MMA IN IRAN
MIGLIOR COMBATTENTE DELL' IRAN NATIONAL CHAMPIONSHIP OF DAIDO-JUKU
FROM TEHRAN. TO MILAN
Vahid ha iniziato le arti marziali all'età di 15 anni, con Daido Juku (mixed martial arts MMA), ha ottenuto vari titoli nazionali e internazionali in diverse discipline (Muaythai, Kickboxing, Boxing, MMA). Nel 2009 si trasferisce in Italia per proseguire gli studi di INGEGNERIA CIVILE al Politechnico di Milano. Proprio dalla seconda settimana del suo soggiorno in Italia ha iniziato a lavorare come allenatore per il CUS di Milano e come atleta professionista.
Qui sopra si è menzionato alcuni suoi titoli e cetrificazioni sportive ottenuti.
2006-2009
Personal Trainer
Istruttore di Arti Marziali e fitness in una comunità italiana in Iran
2009-2013
Istruttore di Kickboxing in diverse palestre di Lecco come: Emotion, Stendhal ecc.
2015-2016
Istruttore di boxe e kickboxing presso la palestra DORIA Boxing di Milano
2016-2017
Istruttore di boxe, Kickboxing e PT presso la palestra KICK AND PUNCH di Milano
2017-2019
Personal Trainer e istruttore di arti marziali presso: Triboo S..r.l, EliteBoxing, Olimpia Sport, Icos
SMART.STRONG.SHARPHIN
CONTACT US
orari di Apertura
Da Lunedì a Venerdì: 7am – 10pm
Sabato: 9am-6pm
Riceviamo su appuntamento
get your free trial lesson